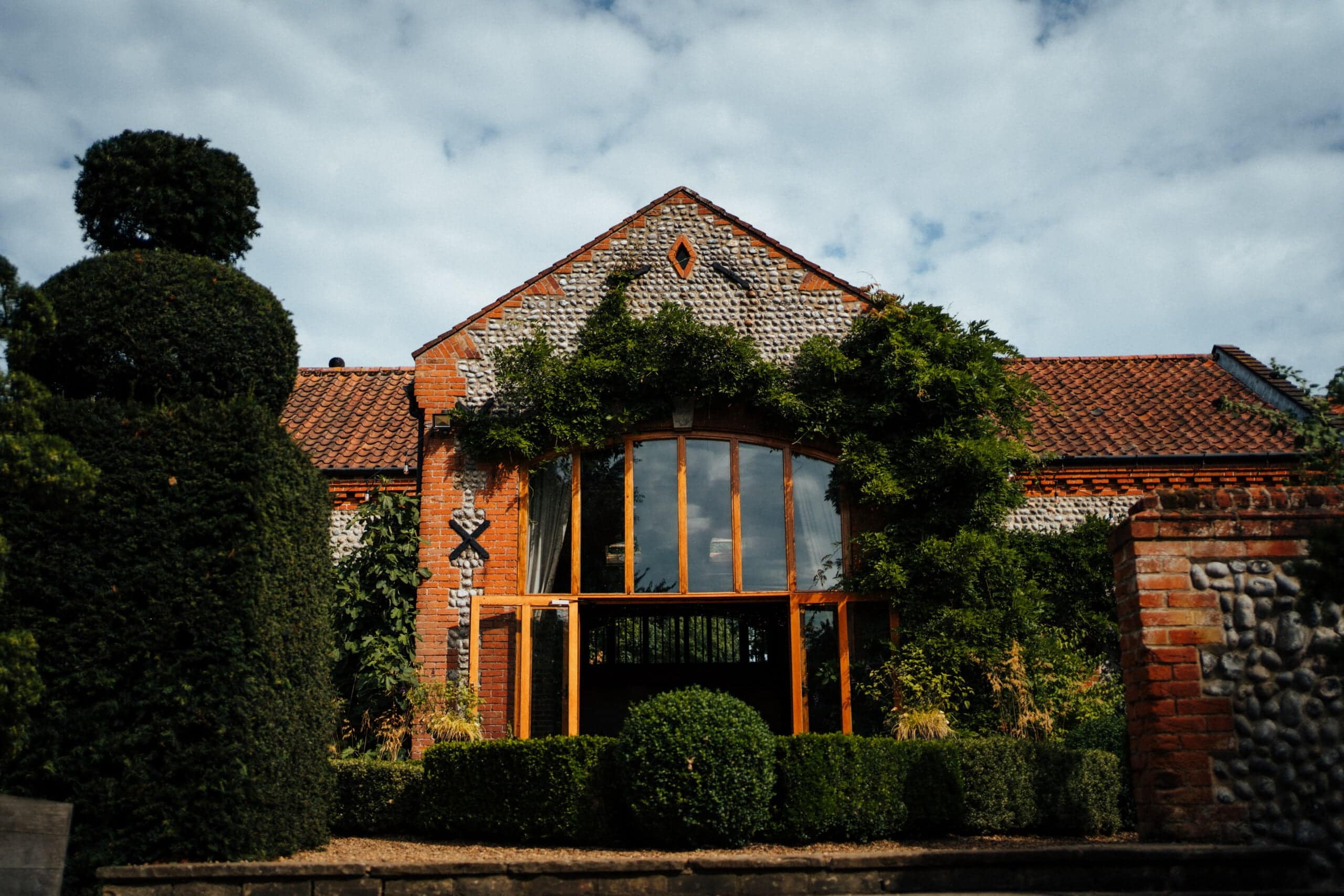 Venue Focus
Chaucer Barn Weddings, Norfolk. 
In our latest wedding planning series, we're taking an in-depth look at some of our favourite wedding venues across London, Norfolk, Suffolk, Essex & Cambridge. 
Today, we're starting with the perfect Norfolk wedding venue, Chaucer Barn.
Ideal for couples who are looking for a beautiful wedding venue to rent on a dry-hire basis, this stunning wedding venue really does have it all! With perfectly manicured grounds, extended hire and the chance to plan your wedding, your way, Chaucer Barn is a must see!
why we love
Chaucer Barn Weddings, Norfolk. 
At One Curious Dream, our Norfolk wedding planning team have been fortunate to plan and style some incredible weddings at this amazing wedding venue.
Offered on a dry-hire basis, Chaucer Barn offers HUGE flexibility to create the style of wedding you want.
Whether you're hoping to plan a small and intimate micro wedding, a classically elegant marquee wedding or a beautifully boho tipi wedding (and honestly, a little of everything in-between!), Chaucer Barn really does tick ALL of the boxes!
Dry-hire wedding venue
One of the major selling points for Chaucer Barn Weddings is that is hired to you on a dry-hire basis. This means you will have complete control over every single aspect of your wedding, from the wedding suppliers you hire, right through to the scheduling and timings for your wedding.
Offered on an extended hire basis (2 or 3 days either mid-week or across a weekend), you can create both a rehearsal dinner and a post-wedding event if you would like to! The joy with Chaucer Barn is that there really are very few rules, so you get to plan your wedding, your way.
There's also a vast amount of accommodation options on site, including beautiful, luxury accomodation in the wedding barn, stunning, self-contained chalets as well as the opportunity for guests to glamp in the grounds!
Your Wedding ceremony
The choices for your wedding ceremony are endless!
Whether you're hoping for a beautifully intimate woodland ceremony, a wonderfully elegant ceremony in the topiary gardens or you'd like to take advantage of getting married in the beautiful barn, there really is something for everybody!
Stunning Setting & Styling
If you haven't heard of Chaucer Barn Weddings before, then you really must pop this beautiful Norfolk wedding venue on your list! The grounds offer ample opportunity for your wedding photographer to capture some amazing images. You also have absolute freedom to design and style the venue to your specific tastes and pretty much anything goes!
Chaucer Barn has beautifully manicured grounds and gardens so it's a wedding venue that you can do very little too in terms of styling because nature does lots of the work for you! Similarly, it also offers an incredible blank-canvas for you to style your wedding, your way.
Planning your Chaucer Barn Wedding
If you're looking for the perfect Norfolk wedding venue, then make sure you check out Chaucer Barn Weddings, it really won't disappoint!
Our wedding planning team love planning & styling weddings and events at this amazing venue, so if you'd like to chat through your dry-hire wedding plans, we'd love to hear from you! Schedule a consultation or drop us a line to hello@onecuriousdream.com.